---
Board Of Directors
---
Mark W. Gura - President
Mark W. Gura is the president of the Atheist Alliance of America and the host of the Richard Dawkins Award. He is also the president of the nonprofit Association of Mindfulness Meditation and Secular Buddhism (AMMSB.org).
Mark has over 20 years' experience in practicing mindfulness meditation/Vipassana which he learned from the late S.N. Goenka in India. He is the author of the books, Atheist Meditation and also of Exploring Your Life. He co-founded and hosts the iSecularBuddhist.com podcast with CW Brown.
Mark was born in Poland and immigrated to the United States at a young age. He is inspired by travel and exploration, and throughout his life, he has lived abroad and explored more than 85 countries. Above all, Mark seeks to eliminate dogma and indoctrination by empowering individuals to learn evidence-based meditation techniques and to encourage science, reason and critical thinking. 
Follow or friend Mark on Facebook, or go to
MarkWgura.com or 
Patheos.com/blogs/thinkingrationally
---
CW Brown - Executive Director & Social Media Director

CW Brown is the CEO and Founder of the Philosophical Atheism and Thinking Rationally online communities that were both founded in 2013. At the beginning of 2017 he began his relationship with Atheist Alliance of America as their Executive and Social Media Director due to his passion for their mutual cause. He furthered his commitment to the secular communities of the world by partnering with Mark W. Gura to help bring about a reformation of the fourth largest religion in the world, Buddhism.  They both hope to shed light upon its important secular qualities whilst pointing out its supernatural flaws (find our more about this at mindfulnessmeditationassociation.org). He resides in Vermont and has been an atheist, humanist, and freethinking activist for over four years. Previously, he was a Christian for 17 years and, from his many valuable personal experiences, he brings about these episodes with others in a manner that is helpful in their journey towards reason. He holds an A.A. in Interdisciplinary Studies from Liberty University. He very strongly believes in putting human rights above those of age old mythologies. He enjoys playing music (piano and guitar), reading and writing (music and articles), and building a consistently reformed mind by consistently pondering the phrase "Question Before You Believe."

Patheos.com/blogs/thinkingrationally
www.instagram.com/philosophicalatheism/
---
Dr. Michelle W. Gura

Dr. Gura is an atheist and Secular Buddhist. She serves as board member for the Atheist Alliance of America. She took her first meditation course with S.N. Goenka in India in the '90s. Michelle was born in Poland and is inspired by travel and exploration. She has visited more than 70 countries and seeks to normalize atheism and promote humanism. 
---
Dustin Kemper - Secretary
Dustin Kemper is a long standing board member for Atheist Alliance of America and current Secretary. He is the former President of the Myrtle Beach Humanists and Freethinkers group in South Carolina. Dustin is an avid science enthusiast and lecturer, photographer and animal conservation advocate. He is a lover of the beach and ocean and has been involved for many years in environmental conservation projects.
---
John W. Loftus -BOARD OF DIRECTORS
John W. Loftus earned MA, MDiv, and ThM degrees in philosophy of religion, the last of which was under William Lane Craig. John also studied in a PhD program at Marquette University. He is the "Debunking Christianity" blog owner and author of "Why I Became An Atheist," "The Outsider Test for Faith," "How to Defend the Christian Faith: Advice from an Atheist," "Unapologetic," and co-wrote "God or Godless" with Randal Rauser. He's also the editor of "The Christian Delusion," "The End of Christianity," "Christianity is Not Great" and "Christianity in the Light of Science."
---
Kelli Cooke - Board of Directors
Kelli Cooke is the director of the 2010 documentary, Godless. She is credited for shooting the official videos for several atheist/freethought conventions. Based near Atlanta, Kelli is a leader in her local humanist community. She is in a prime location for the newly developing film industry in the region, and has connected with key professionals to help on this project—laying the groundwork for projects to come Cooke has a Bachelor of Science Degree in Psychology and a Masters of Science in Futures. She has been in the music and film production business for twelve years and has worked on many commercials from Titlest at the Shell Open to Prilosec at the Super Bowl. Her knowledge and skill includes directing, scriptwriting, editing, storyboard ideas, direct camera shots, and video editing. Cooke is a well-trained actor and has had the lead role and supporting actress in many projects, including voice-overs. Godless is her directorial début. She has won multiple film awards at Houston Worldfest and International Freethought Film Festival. She currently resides as President of the IFFF and Director of Development for Freethought Film Labs. Based near Atlanta, Kelli is a leader in her local humanist community. She and her team is credited for shooting the official video for the atheist/freethought conventions.
---
Derek Colanduno - Board of Directors
Derek is one of the hosts of Skepticality; The official radio show and podcast of Skeptic Magazine and the Skeptics Society, a top-rated audio talk show dedicated to the promotion of critical thinking and science. He is currently one of the co-hosts of the Dragon-Pod podcast, The Official Podcast of Dragon*Con as well as the Director of Skeptrack, a programming track devoted to skepticism at Dragon Con (the world's largest culture convention) which is held in Atlanta, Georgia every Labor Day weekend.
---
Tina Hamilton - Board of Directors
Tina Hamilton is an atheist and secular Buddhist – she has studied multiple religions throughout her lifetime – starting with various Christian denominations and then spanned outside of Christianity – some of the other religions she studied were Judaism, Paganism, Druidism, Shamanism, Hinduism, Buddhism and Daoism. Throughout her time in studying these religions she realized that she was a skeptic of supernatural, gods, and religious dogma. Twelve years ago, she realized she was an atheist, but values some of the core aspects in Buddhism, and that being meditation and mindfulness.
Tina has a Bachelor degree in both Nursing, and Psychology. and is now working on her Masters degree in Clinical Mental Health Counseling at Oregon State University - Cascades, Bend, Oregon. After completion, she plans to provide secular counseling in the areas of stress management, grief counseling, and addictions. Currently, she is involved in several Atheist social media projects, including Atheist Alliance of America, Association of Mindfulness Meditation and Secular Buddhism. She is also a team member in a support group project for new atheists that Anthony Magnabosco organized. Tina has great interest in learning and applying Street Epistemology, and is a strong advocate for critical thinking and science, as well as Separation of Church and State. She is active in her local political organization, and a member of the Human Dignity Advocates.
---
Advisers & Key Contributors
---
Herb Silverman - Board Advisor/Early Board Member of Atheist Alliance
Herb Silverman is Distinguished Professor Emeritus of Mathematics at the College of Charleston, founder of the Secular Coalition for America, founder of the Secular Humanists of the Lowcountry in Charleston, SC, founder of the Atheist/Humanist Alliance student group at the College of Charleston, and a recipient of the American Humanist Association Lifetime Achievement Award. In 1990, a colleague pointed out that atheists were ineligible to hold public office in South Carolina. After an eight-year battle, Herb won an unanimous decision in the South Carolina Supreme Court, which struck down this religious test requirement. He has written for the for the Washington Post, Huffington Post, The Humanist, Free Inquiry, Humanistic Judaism, and other magazines and blogs. Herb has appeared in a number of debates on topics that include: Can we be moral without God? Does God exist? Is America a Christian nation? He has also debated at Oxford University in England on the topic, Does American Religion Undermine American Values?

Herb's books include Candidate Without a Prayer: An Autobiography of a Jewish Atheist in the
Bible Belt and An Atheist Stranger in a Strange Religious Land. You can browse a collection of
his public speeches and debates here, and visit his website http://www.herbsilverman.com
---
Ian Harris - Board Adviser
Ian Harris is a comedian, director, mixed martial arts trainer, voice over artist and above all an unrelenting champion of science, skepticism and critical thinking!  A national touring act for 20 years, Ian's comedy is a fascinating and funny mix of spot-on impressions and clever, cutting-edge comedy, that has landed him appearances on Jimmy Kimmel Live!, Comedy Central, as well as two hour TV specials! His first "Critical & Thinking" (2014), AXS TV called "A truly masterful hour of wit, humor and derisive jabbing." His second "ExtraOrdinary" is due out in 2017.  A top headliner for over 20 years, Ian was named #25 on Entertainment Journal's Top 100 Comedians list, was a semi-finalist in Comedy Central's "Laugh Riots Competition" and dubbed "Top Character Comedian in Town" by Backstage West. He has also been heard on Playboy Radio and regularly on SiriusXM Raw Dog.  Ian is also one of the top Voice Over artists in Hollywood, having provided voice talent to clients such as McDonald's, FOX, Disney XD, DirecTV, Bravo, Fuel, the FOX series "Bones" and narrated the music driven show "Mad Genius" on Fuse TV. You may have also seen Ian perform at many of the atheist and skeptic related "Cons" such as, AAA National Convention, DragonCon, AHA National Conference, CSICON, CFI National Summit, and the 2016 Reason Rally. His keen grasp of science, evidenced by his satirical, skeptical take on everything from religion to global warming-deniers and beyond, has also earned him comparisons to favorite thinking-man's comics like Lenny Bruce, Bill Maher and George Carlin. With a unique point of view and an impressive array of comedic talents, Ian delivers a thought provoking style of stand-up all his own.
---
Sarah Mills - Secular Nation Blog Director and editor for Secular Nation magazine
Sarah Mills is a fiction writer, poet, journalist, and essayist with a postgraduate degree in creative writing. Her work has appeared in Conatus News, Huffington Post, Patheos, Culture Project, and Litro Magazine, among other platforms. A former Jehovah's Witness, she has shared her experiences with religion on diverse media outlets, seeking to promote awareness on cult mentality and indoctrination as a way to remove barriers between people, mitigate hostility, and encourage independent thinking.
---

Artur Perez-Cruz

- Art Director
Artur Perez-Cruz is a Polish artist, a fan of extreme metal and various anti-religious forms of expression. He is interested in philosophy and religious studies, he devotes a lot of time to reading books on this subject and uses his art to fight all forms of religious programming.
---
Gary Laun - Secular Nation Podcast Director and Editor
Gary has been passionate about science, music, and audio since he was a small child. He realized at a young age that religion was not special but did not realize until much later in life there were other non-religious folk called atheists and Humanists. He learned about the skeptic and atheist movement listening to podcasts while contracting overseas and desired to be part of that upon his return. Since then he is Good Without God by participating in his local and national Atheist and Humanist organizations, ramp-building, regularly donating platelets, and shaming his surname on podcasts.
---

Seweryn

Wysokiński 

- Social Media Contributor
Seweryn is an athlete, sailor, atheist activist and key contributor to the Atheist Alliance of America.
He resides in Slupsk, Poland where he is the current Polish runner-up to the 2020 and 2024 Olympic Games in the 470 Class double-handed dinghy event. He is also the founder of the Polish atheist Facebook page "Ateizm to Przyszłość."
---
 Sara Al Iraqiya - Director Women's Committee USA, LGBTQ Committee USA, and Ex-Muslims Committee

Sara Al Iraqiya is a USA-based 2nd generation Iraqi-American social scientist, writer, and activist. Raised under Sunni Islam and a survivor of attempted radicalization in American mosques and centers — she has both lived experience as well as academic experience with Islam. By age 20, after gaining the freedom to live autonomously and exercising her right to protect herself, she left Islam altogether. Sara aims to educate her fellow Americans and lovers of Western civilization on the horrors, inequalities, and injustices that occur in Western-based mosques and Islamic centers. Sara has been published in two languages (and counting). A world traveler, she briefly lived in France, Jordan, and even Cuba in order to complete her Masters of Arts in Global Affairs specializing in Global Culture and Society. Sara Al Iraqiya has been published in Conatus News and Spain's ALDE Group. 
---

Matt Jackson - Key Contributor / Social Media Head Moderator
Matt Jackson, aka "M" or "Mega," is a Key Contributor and Social Media Head Moderator for all of the pages and groups under the AAoA umbrella. He is among the newer additions to the social media oversight team and is dedicated to helping AAoA grow its reach in support of atheism. He is a recovering Catholic and has been an atheist for several years. Matt fights to preserve the constitutional principle of church-state separation and is a vocal opponent of theocratic efforts to encroach on the rights of nonbelievers. He promotes using history, science, and reason over blind assumption, superstition, and ignorance. He welcomes civil debate and curiosity, with believers, but champions building the secular community.
---
Bryan D. Greener AKA - Moderator and Mod-Trainer for Philosophical Atheism Social Media
"Panda" is a Full-time Machinist, and humanist-activist is a content provider, moderator and mod-trainer for Philosophical Atheism. Having recently come out of Fundamentalist Christianity and Young Earth Creationism, his goal is to educate himself in actual science and reach others who are still trapped in the YEC mindset by using the epistemological approach to get others to reconsider their religious beliefs.
---
Zachary Seymour - 
MODERATOR AND MOD-TRAINER FOR Atheist Alliance of America Social Media
Zachary is a small business owner from the Pacific Northwest. A former lifelong dedicated Reformed Christian preacher - Zachary now preaches the truth that God does not exist and religion is a lie - he is dedicated to helping more people see the system of self-deceit and epistemological entrapment which religion is, so that as many people as possible can be free of religion's harmful effects and confusing ways of thinking about our place in the world. A father of 5, Zachary lives with his partner Rachel in Vancouver Washington, and enjoys discussing religion, reading, listening to music and playing the piano and playing chess and other board games with his kids.
---
Candace Gorham - Board Adviser
Candace received her Bachelor's degree in Secondary English Education from North Carolina Central University. She received her Master's degree in mental health counseling from Wake Forest University. Candace's religious background is varied, including Jehovah's Witnesses and Methodist. At 18, she joined a very charismatic ministry during which time she was ordained as an evangelist, prophetess, and elderess. Becoming involved in and leading extremist activities such as casting out demons, fasting for weeks at a time and faith healing, Candace was a believer's believer. She worked hard to be the minister, wife, and mother that she believed god had planned her to be. When real world problems were overwhelming her, she tried even harder to win god's approval and blessing. Suffering with major depression to the point of being suicidal and facing severe financial hardships, Candace thought that she must have been doing something wrong. She dove into studying the Bible more than ever before. She became disillusioned with the contradictions and blatant errancy she found. Mounting questions regarding the similarities between Jesus and other god legends before him, the nature of god, and concepts of hell and evil were just a few of the issues that caused her to eventually decide that she could no longer believe in a deity. From a place of empathy and compassion, Candace decided to start the Ebony Exodus Project which aims to highlight the harmful effects of religion on all believers, but especially for black women. In addition to ongoing work as a counselor, Candace is a member of The Clergy Project and the Secular Therapist Project.
---
Angelos Sofocleous - Senior Editor / Secular Nation Magazine
Angelos Sofocleous is a skeptic and agnostic atheist who studies Philosophy and Psychology at the University of Durham, UK. He is the current President of Durham Atheist, Secularist and Humanist society, in which he is involved since 2015, and Head of Membership of Atheist, Humanist, and Secularist Students of the United Kingdom. He is a writer and a journalist. He has published 2 short-story and poetry collections, and writes for progressive news website ConatusNews on philosophical, religious, and human rights issues, and has had numerous articles appearing in Greek-speaking and English-speaking newspapers.
He is continuously active in promoting the values endorsed by humanism: Considering reason and rationality as the way through which one can reach truth, maintain respect for all living things, and separation of church and state while giving value to the importance of the scientific method and principles.
---

Steve Polgar - FUNDRAISING COMMITTEE
Steve Polgar grew up in Oneonta, NY where at age 14 he created his high school's first website. He continued his passion for improving his community by founding Children's Learning Foundation (CLF), an education charity that gives to schools, educational programs and projects of teachers. While Steve Polgar was living in Florida, CLF fought to fund school programs that taught evolution because it was not mandatory until 2008. After 5 years of trying, in 2016 he successfully petitioned Merriam-Webster Dictionary to change the word "evolution" from a theory to being defined as the fact of evolution and also the scientific theory of evolution (change went into effect in 2017). In January of 2017, he was honored as the youngest person in history to be awarded the President's Lifetime Achievement Award from Barack Obama for his volunteer service with many charities and nonprofits. Steve also currently serves on the board of LiiNCS, a charity for young professionals on Long Island to better their community and careers through new connections, professional development, civic engagement, and social impact. He now resides in Medford, NY.
---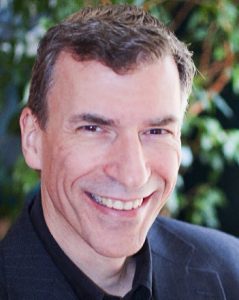 Dr. Christopher W. DiCarlo - Board Adviser
Dr. Christopher DiCarlo is a philosopher, educator, and author. He is an internationally-recognized expert on Critical Thinking and Ethical Reasoning. He teaches in the Faculties of Human Biology and Philosophy at the University of Toronto. He is also a lifetime member of Humanist Canada and an Expert Advisor for the Centre for Inquiry Canada.
He has been invited to speak at numerous national and international conferences and written many scholarly papers ranging from bioethics to cognitive evolution. His latest book entitled: How to Become a Really Good Pain in the Ass: A Critical Thinker's Guide to Asking the Right Questions was released worldwide by Prometheus Books in August 2011 and is currently in its fifth printing and is an international best-seller.
He is a past Visiting Research Scholar at Harvard University in the Faculty of Arts and Sciences: Department of Anthropology and the Peabody Museum of Archaeology and Ethnology. His latest book: Six Steps to Better Thinking: How to Disagree and Get Along will be on the shelves in May 2017 with a Canadian, U.S., and European tour to follow.
In April 2008 he was awarded TV Ontario's Big Ideas Best Lecturer in Ontario Award.

In August 2008, he was honored with the Canadian Humanist of the Year Award from the Humanist Association of Canada.

In September 2008, he was awarded the UOIT Complementary Faculty Teaching Award.

Dr. DiCarlo is the Principal of Critical Thinking Solutions, an educational consulting business for individuals, corporations, and not-for-profits in both the private and public sectors. He is also the developer of the first Pilot Project in Canada to introduce Universal Critical Thinking skills into the Ontario Public High School curriculum which has begun in the Upper Grand District School Board.
---

Micael Langer - Board Adviser
Micael Langer is a writer, producer, and director who's been involved with advertising, television, and cinema for over a decade and half, working with Rede Globo, Brazil's largest television network, for the last few years. His previous documentary, "Simonal - No One Knows How tough it Was," did well at international festivals, and he is currently working on, "Godless – The Truth Beyond Belief," a documentary that "does not discuss the existence of God, but tries to understand the foul behaviors sometimes adopted in his name."
---
 
Dan Maffucci - Assistant Executive Director and Acting Treasurer
---
Andy Thomson - Board Adviser
Anderson Thomson, Jr., M.D.(Andy) is a psychiatrist in private practice in Charlottesville, Virginia.
He is also a staff psychiatrist at Counseling and Psychological Services at the University of Virginia Student Health Services, as well as the Institute of Law, Psychiatry and Public Policy. Since 1992 Marilyn Minrath, Ph.D., M.S.N. and Dr. Thomson have conducted a private forensic practice. Their cases have encompassed the full range of legal issues including child custody, capital murder, competence, and mental state at the time of the offense.
Andy received his B.A. from Duke University (1970), his M.D. from the University of Virginia (1974) and did his adult psychiatry training at University of Virginia (1974-77). His private practice is oriented toward individual psychotherapy, forensic psychiatry, and medication consultation.
He served as the Assistant Director of the Center for the Study of Mind and Human Interaction at the University of Virginia, which involved interdisciplinary intervention and research in large group ethnic and political conflict.
Dr. Thomson has publications on narcissistic personality disorder, post-traumatic stress disorder, the psychology of racism, religion, psychobiographical essays on Robert E. Lee and Lee Harvey Oswald, depression, bipolar disorder, the function of serotonin, antidepressants, and forensic psychiatry. His current research interest is in the area of evolutionary psychology and using its principles to understand depression, resilience, suicide, suicide terrorism, and religious belief.
For further information or copies of his work go to www.jandersonthomson.com
---
Bill Flavell - Board Adviser
Even as a small child, Bill preferred to ask questions before believing things people told him and, although raised a Christian, by the age of 13 he concluded there were no good reasons to believe in God.  Bill pursued a career in IT, marketing and management consultancy and thought little about atheism until the 9/11 atrocity showed how religion could become lethal. This spurred him to engage in online debates with Christians and Muslims and to become active on Facebook; debating, creating memes and writing articles. His online presence resulted in speaking invitations from atheist groups in several countries including; India, The Philippines, Ghana, Nigeria, Zambia, Namibia, Kenya and South Africa. This work has developed to the point where Bill acts as a mentor to emergent atheist groups by advising on everything from organisational matters to debating techniques, PR and media training. Bill teaches and promotes Street Epistemology as a way to help people to examine, and revise, their beliefs in a friendly and non-confrontational way. nildogma.blogspot.com/  instagram.com/bill_flavell/
---
Stephen Law - Board Adviser
Stephen Law is Reader in Philosophy at Heythrop College University of London. He is the author of many popular philosophy books, including The Philosophy Gym, The Great Philosophers, and (for children) The Complete Philosophy Files. He is also author of Oxford University Press Very Short Introduction to Humanism and has published a book on faith schools: The War for Children's Minds. His main research interests lie in philosophy of religion, naturalism, philosophy of mind, essentialism, and the later Philosophy of Wittgenstein.
---
Buck Bowen - Board Adviser
Buck Bowen is a freethinking MC with a lyrical appetite for skeptical inquiry and critical thinking. He believes in mental fitness through music and that if you think better, you live better.
His music has been described as a Sunday-School-in-reverse. Although it doesn't glorify drugs, violence, or objectify women, it's controversial because it challenges one's most cherished beliefs. "Could the teachings of Jesus be improved?" "Are the Ten Commandments all they've been cracked up to be?" And, "What exactly is the soul?" are just a few of many questions his music addresses.
An entertainer at heart who aims to inform and inspire, Buck hits the stage equipped with catchy choruses, vibrant storytelling, and a splash of dry wit.
He has shared the stage with author and philosophy instructor Peter Boghossian as well as released the first ever rap song and music video for the Openly Secular Campaign.
Website: http://www.buckbowen.com
---
Robyn Henderson-Espinoza, PhD - Board Adviser
Knowing intimately that the borderlands are a place of learning and growth, Robyn draws on their identity and heritage as a queer Latinx in everything that they do. From doubt to divine and everywhere in between, their call as an activist-theologian demands the vision to disrupt hegemony and colonialist structures of multi-layered oppressions. As an anti-oppression, anti-racist, non-binary Trans*gressive Latinx, Robyn takes seriously their call as an activist theologian and ethicist to bridge together theories and practices that result in communities responding to pressing social concerns. Robyn sees this work as a life-orienting vocation, deeply committed to translating theory to practice, and embedded in re-imagining our moral horizon to one which privileges a politics of radical difference.
Robyn Henderson-Espinoza, PhD | Visiting Assistant Professor of Ethics at the Pacific School of Religion, Graduate Theological Union | Berkeley, CA | Public Theologian in Residence | Faith Matters Network | Nashville, TN | Gender Pronouns:
Robyn/They/Them/Their | Twitter: @irobyn | Academic Site: www.iRobyn.com
---
Nicola Steel - MEMES EXTRAORDINAIRE 
Nicola was raised Christian but left the religion after realizing that she had been subject to its indoctrination for years. This became apparent when she questioned the methods, techniques, and learnings of the church, good explanations were unavailable and she was asked to just believe. She's realized that science and reason made much more sense than faith and that people should determine their own beliefs. She was appalled to learn that religious indoctrination abounds and is even used on children.

Nicola studied at the university level for business and accounting and worked in local government and the finance sectors for the majority of her life while also working part-time as a foot model. She loves to volunteer at homeless shelters and to help the homeless whenever she can.

Nicola is a passionate cook, she loves the outdoors, and is a keen snowboarder. Nicola loves traveling, but most of all she loves being with her family, Nicola is a proud mum to my two sons. And she believes life is for living, loving, it's the here and now that matters.
---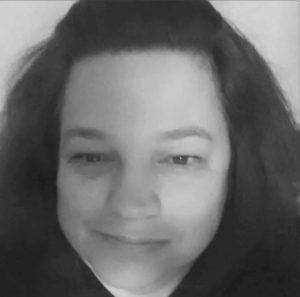 Donna Marie Swafford - Secular Nation Podcast Director
When she was a kid, she wanted to be Indiana Jones. So she got a degree in Anthropology. Unbeknownst to her, that meant actually working in film. As she was working on her dissertation, she made a film about the female survivors of genocide in Rwanda. That experience profoundly changed her life: not just because of the subject, but also being behind the camera. She realized that's where she wanted and needed to be. Since then she has had wonderful opportunities working on independent films, making her own award-winning shorts, as well as working with Nat Geo, Food Network, Travel Channel, and The Weather Channel. Essentially she's a film girl living in a sound byte world.
---
Mark Ditsler - Board Adviser
Mark Ditsler is the founder and CEO of AbruptMedia, LLC, a digital media company producing videos for movies, TV, and promotional purposes. He is also the founder and CEO of Calico Cove, LLC, a hardware development company focused on the development of embedded microprocessor circuit boards for custom electronics. Calico Cove assists and consults with other companies to develop their electronic products and bring them to market. He is also a founding member of Decatur Makers, a non-profit Maker community, and currently holds the Facilities Chair position at Decatur Makers. Mark is passionate about critical thinking and skepticism. For eight years running, AbruptMedia has provided all the A/V needs for the Skeptics track as DragonCon to support the promotion of critical thinking skills and skepticism. He has also spent seven years supporting the Atlanta Science Tavern with their science outreach efforts and also supporting the Atlanta Skeptics. He has done science outreach work with many notable organizations including NASA, JPL, The Planetary Society and Georgia Tech. Mark has worked in TV, live theatre, and studio productions for over thirty-five years. He has four decades of programming experience in over twenty programming languages. He has used his skills at software and IT networking architecture to design and build systems for everything from small companies to large global corporations. Mark was born and raised in the Catholic faith and spent many years questioning that faith. Not obtaining answers that made sense, he explored various other religions and now is an Atheist.
---
John Richards - Board Adviser
John Richards is a resident of the UK. A retired Science teacher who now writes books, he speaks against theism and organizes Skeptic events in between looking after his young daughters. He has guested on Premier Christian Radio and at The Conway Hall, London. Has also debated Christians in churches and Skeptics in the Pub in Southern England. He is the author of several books and of Keystages 3 and 4 teaching resource http://doubtersclub.webplus.net  His second book is almost finished – it's a response to Christian writer Andy Bannister's The Atheist Who Didn't Exist and is sprinkled with illustrations, some of them comical. Expect a promotional tour soon with Andy and John in gladiatorial dialogue.
---
Steve Miller - Memes Extraordinaire
He is formerly an Ultra-Orthodox Jew from Brooklyn, NY. Turned atheist at age 23, Steve is passionate about educating the world about the dangers of religion. He loves showing others the beauty of science and philosophy as a much better and safer alternative.
irector of business projects and consultant in information technology.
---
Ryan Spurlock - Atheist Art For Humanity Committee
Ryan has been an Atheist for 25 years and has pretty much dedicated a majority of his life to publicly debating and also helping people get away from god. He loves science, reason, and humanitarian pursuits. Also, he loves what Atheist Alliance of America is doing.
He's a long time artist, in multiple fields of the term artist. This includes writing music, digital art creation, canvas painting in various arrays of the spectrum of genre. You can find his work on Deviantart at Cifercrossing.deviantart.com
On instagram @ryandavidspurlock
Or on Facebook @ Ryan Spurlock (The Traveling Painter)
---

Mark I. Craighead - Key Contributor / Social Media Head Moderator

Mark I. Craighead, veteran, and caregiver, aka "The Mad Rabbit," is one of the original road-warriors who helped nurture the founding of Philosophical Atheism. He's a key contributor to Atheist Alliance of America as well as a head moderator, meme & content creator, a liaison and promoter of the Atheist Alliance Helping the Homeless program.

Craighead's goal as an atheist activist is to help people better understand why the "god concept" is not only highly improbable but dangerous and harmful. His original memes may be viewed on Instagram at the_mad_rabbit.
---