Atheist Alliance of America Delivers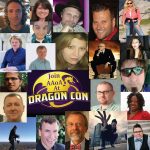 by Mark WG
Atheist Alliance of America delivers with its extensive reach, connections, and experience now offers exciting new content to its members and to the public while serving as a facilitator for secular activists and community organizations at all levels to achieve their own objectives.
New as well as established activists can help the public and take advantage of our national platform. Our programs include our Atheists Helping the Homeless, training in street epistemology, critical thinking, secular and even in disciplines such as mindfulness meditation. We're also putting together a speaker's bureau and placement program for those who are interested in incorporating traveling into their activism. Individuals and groups alike may wish to collaborate with AAoA, seek a formal affiliation, or come directly under the AAoA banner.
AAoA has assembled a powerhouse team of secular activists, educators, editors, authors, producers, and artists to help you. Contact us now.