Atheist Alliance of America Delivers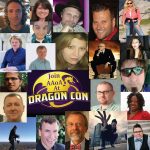 by Mark W Gura
Atheist Alliance of America delivers with its extensive reach, connections, and experience, Atheist Alliance of America (AAoA) now offers exciting new content to its members and to the public while serving as a facilitator for secular activists and community organizations at all levels to achieve their own objectives.
New as well as established activists can help the public and take advantage of our national platform. Our programs include our Atheists Helping the Homeless, training in street epistemology, critical thinking, secular and even in disciplines such as mindfulness meditation. We're also putting together a speaker's bureau and placement program for those who are interested in incorporating traveling into their activism. Individuals and groups alike may wish to collaborate with AAoA, seek a formal affiliation, or come directly under the AAoA banner.
AAoA has assembled a powerhouse team of secular activists, educators, editors, authors, producers, and artists to help you, including CW Brown as executive director; Mark W. Gura as Vice President and Dustin Kemper as a board member, Dallin Curry as Treasurer, John Loftus, Derek Colanduno, Adam Tilford, Kelli Cooke, and Tina Hamilton, as board members, assistant to the ED John Jackson, advisers Ian Harris, Andy Thomson, Stephen Law, "Brother Richard" Richard Haynes, Candace Gorham, Bill Flavell, Buck Bowen, David Hancock, Micael Langer, John Richards and Christopher DiCarlo, Angelos Sofocleous and by key contributors Robyn Henderson-Espinoza, PhD., Zerin Firoze, John Jackson, Jeremy Kasey, Steve Miller and Karen Jungwirth.
Think of AAoA as promoter and an incubator for activists and activist organizations.
Visit our convention this year during September 1-4, 2017 in Atlanta, Georgia at Dragon*Con's Skeptrack (www.skeptics.dragoncon.org). Dragon*Con usually draws more than 75,000 participants and hosts. Come celebrate our 25-year anniversary with us! Stay tuned for more updates at www.atheistallianceamerica.org or email us at information@atheistallianceamerica.org.